How it Works
Understanding a funicular system
The Great Orme Tramway operates by a funicular system and is controlled by a team of Winchmen and Attendants. Here's how it works: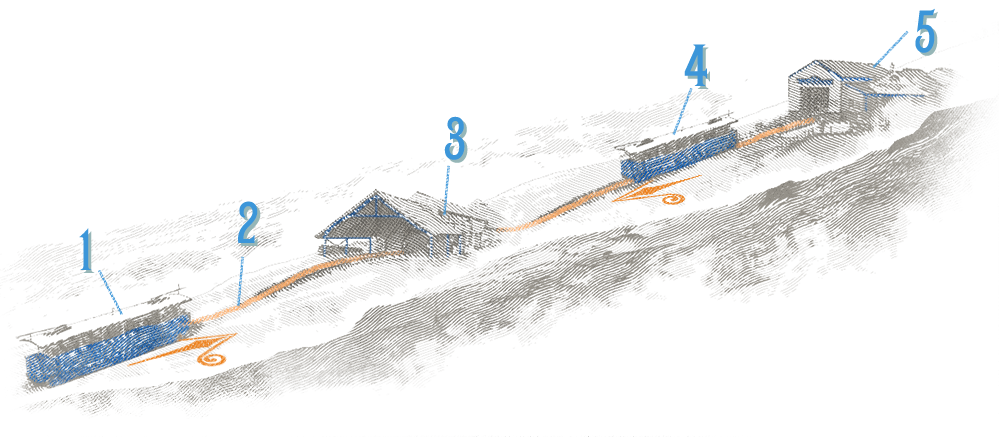 The ascending tram needs a lot of help. It is impossible for a heavy vehicle to climb such a steep slope against gravity without power to help it. Some of this power is found in the descending tram.
The trams are linked by cable which makes it possible for the one tram to pull the other up.
The Tramway is controlled from the engine house at the Halfway Station. When you visit here look out for the powerful electric motors, and the drums and cables attached to the trams. Here also are the two Winchmen who control the motors, one winchman for the upper track and one for the lower track.
On a funicular system such as the Great Orme Tramway the descending tram moves easily down the track. The downward gradient and gravity help it on its way.
The Winding Shed, found at the top of the tracks contains a large winding drum that the cable is wrapped around the several times. This ensures there's sufficient friction for the brake to slow the speed of the wagons without the cable slipping.